PEMBROKE PREP by Becker Gray
Release Date: November 16th
Genre/Tropes: Fake Relationship/Bully Romance/Virgin Heroine
AVAILABLE NOW!!!
Amazon: https://amzn.to/3zIoMd3
Amazon INTL: https://bit.ly/3tJucD2
Apple Books: https://apple.co/3CBD7tA
Nook: https://bit.ly/3hZeKOt
Kobo: https://bit.ly/3hZfcfD
Google Play: https://bit.ly/3kwUbul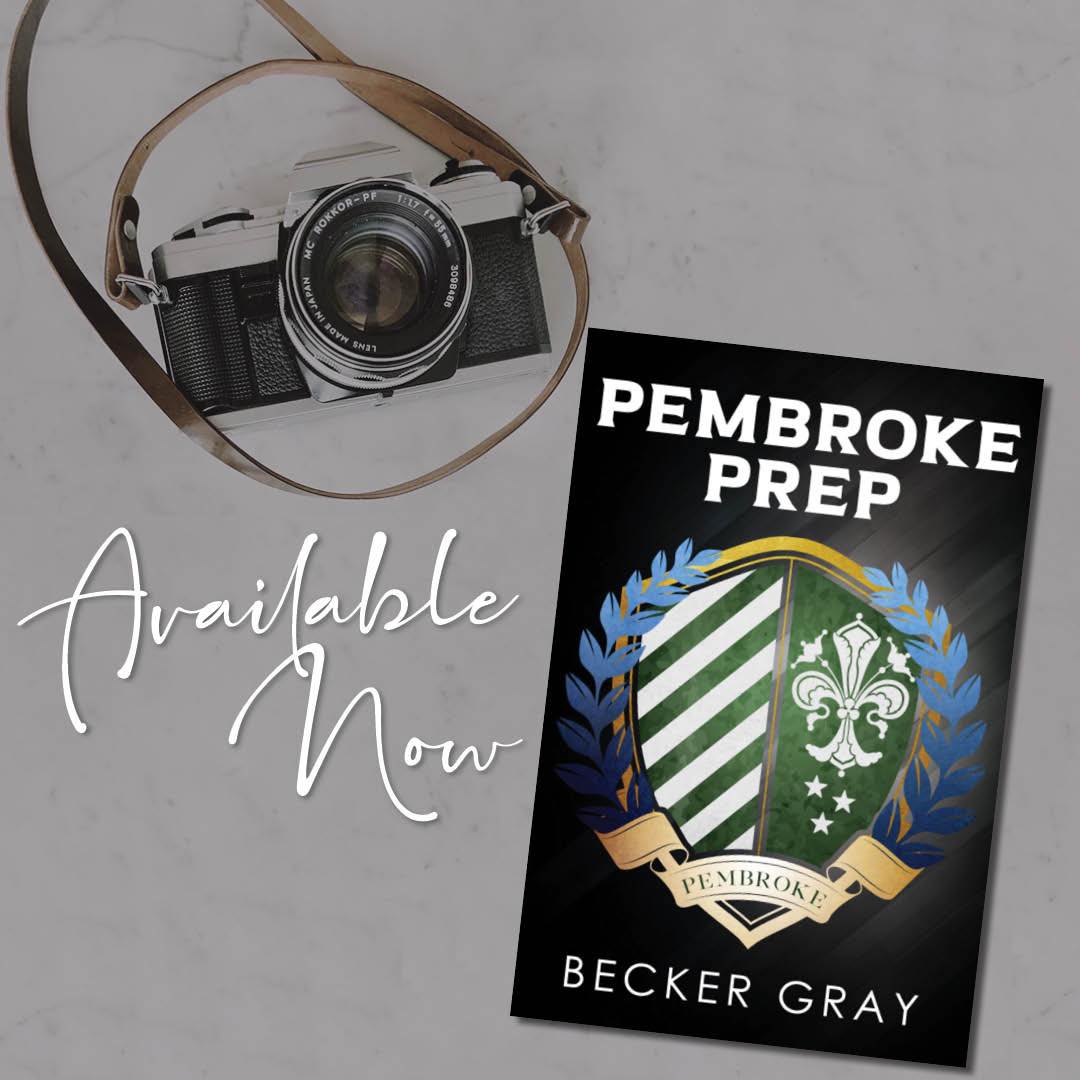 Add to Goodreads:
Blurb:
"A forbidden romance full of angst and delicious desire. You're not going to want to leave Pembroke Prep." – Amazon Top #10 bestselling author Ivy Smoak
The rich boy with a powerful family…
The new girl with her head down…
A scorching hot bully romance!
"From arrogant boys and the school that made them kings, to pleated skirts and scandalous kisses, Wicked Idol is a refreshing take on my favorite genre. I couldn't put this book down. Becker Gray is one to watch!" – Mary Catherine Gebhard, author of Heartless Hero
PEMBROKE PREP contains 3 full-length novels. Walk the halls of the most exclusive prep school alongside the band of friends called the Hellfire Club.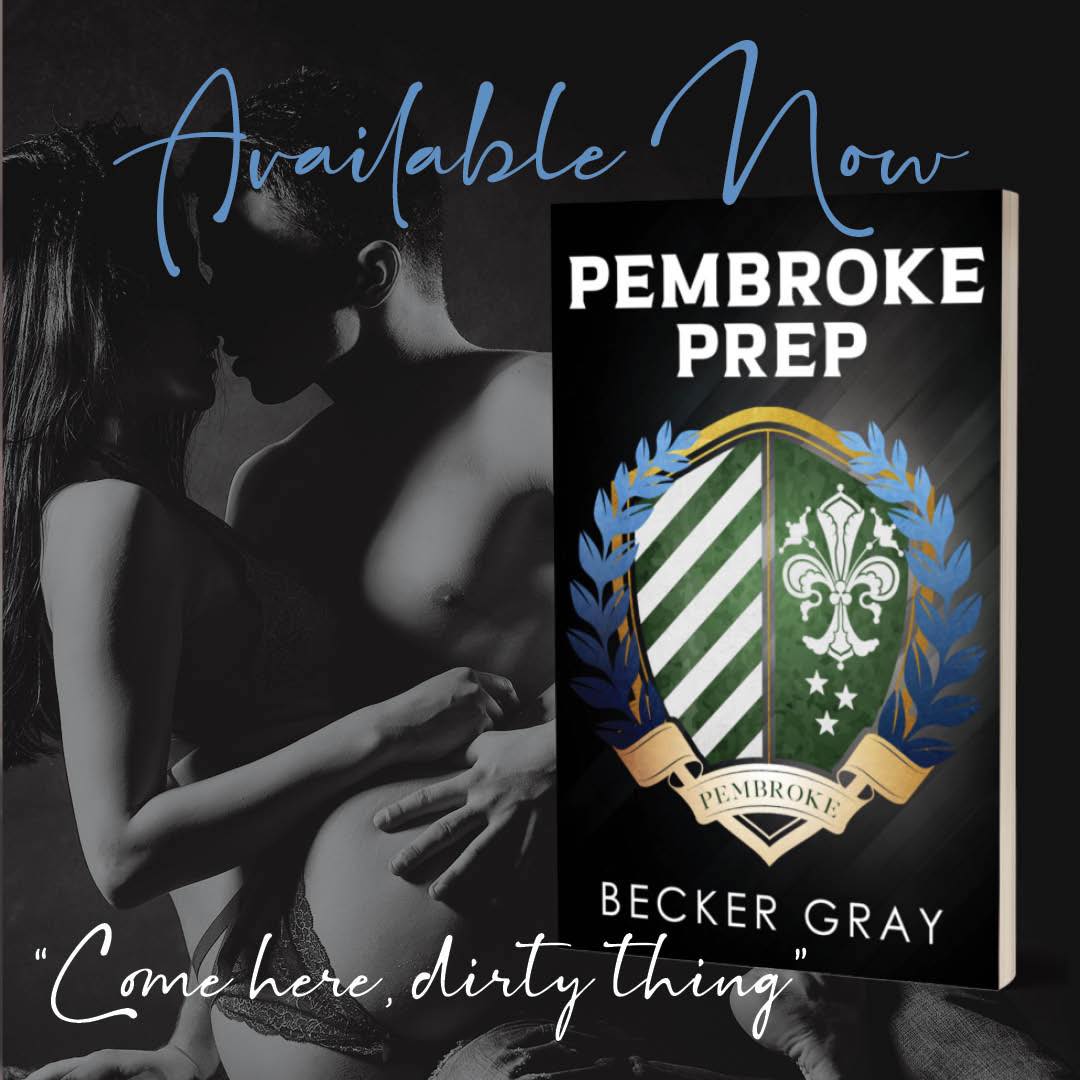 My Review
🙌🏻OMG!! 🙌🏻 So good y'all! This is a collection of the first three books in the Hellfire Club series and they are NOT to be missed.
This was my first read by this author but I can guarantee they will not be my last. Reading the rest of the book in this series is a MUST! Each of these three books were instant obsessions for me. Wicked Idol, Callus Prince and Brutal Blueblood are clearly going down as amazing reads for me.
Wicked Idol. Iris and Keaton's story was just a forbidden dream. The richest and most popular jock and the headmaster's off limits daughter. The girl who just wants to be a wallflower and get through her last year of high school gets under the skin of the arrogant guy trying to live up to his family's expectations. What a recipe for angst and amazingness.
Next was Callus Prince. Honestly, my favorite of the three. I loved the complex relationship between Lennox and Sloane. The "I hate you, I love you thing" was my jam. Totally. The secrets and lies they were getting caught up in made for lots of angsty mystery and it was fabulous. I loved how so boy and sassy Sloan was. Lennox is my favorite kind of bad boy. It doesn't matter how mean he can be, you can't help but to want him. Redeeming the unredeemable jerk makes everything right in the world.
Lastly, we have Brutal Blueblood. This was Tanith and Owens's story. Tanith is the scholarship kid with goals ahead of her. She can't afford to let anything or anyone distract her from those goals either. Owen was the ice cold guy on campus that everyone wanted, but no one could have. Until Tanith. She caught his attention in a way that no one else ever had before. So the chase begins. But will she be receptive?
Definitely check out this fantastic series. Overall I would give this 4.75 stars. ⭐️⭐️⭐️⭐️✨The entire thing was great but Callus Prince just set it over the top.
About the Author:
Becker Gray is the brainchild of two best friends who love rich boys in peacoats. The Hellfire Club is their first series together.
You can contact Becker at beckergray@beckergray.com.
Connect w/Becker:
Facebook: https://www.facebook.com/authorbeckergray
Amazon: https://amzn.to/3mkhO8x
Instagram: https://www.instagram.com/beckergray/
Goodreads: https://www.goodreads.com/user/show/120154153-becker-gray
Pinterest: https://www.pinterest.com/authorbeckergray/boards/
Website: https://www.beckergray.com/