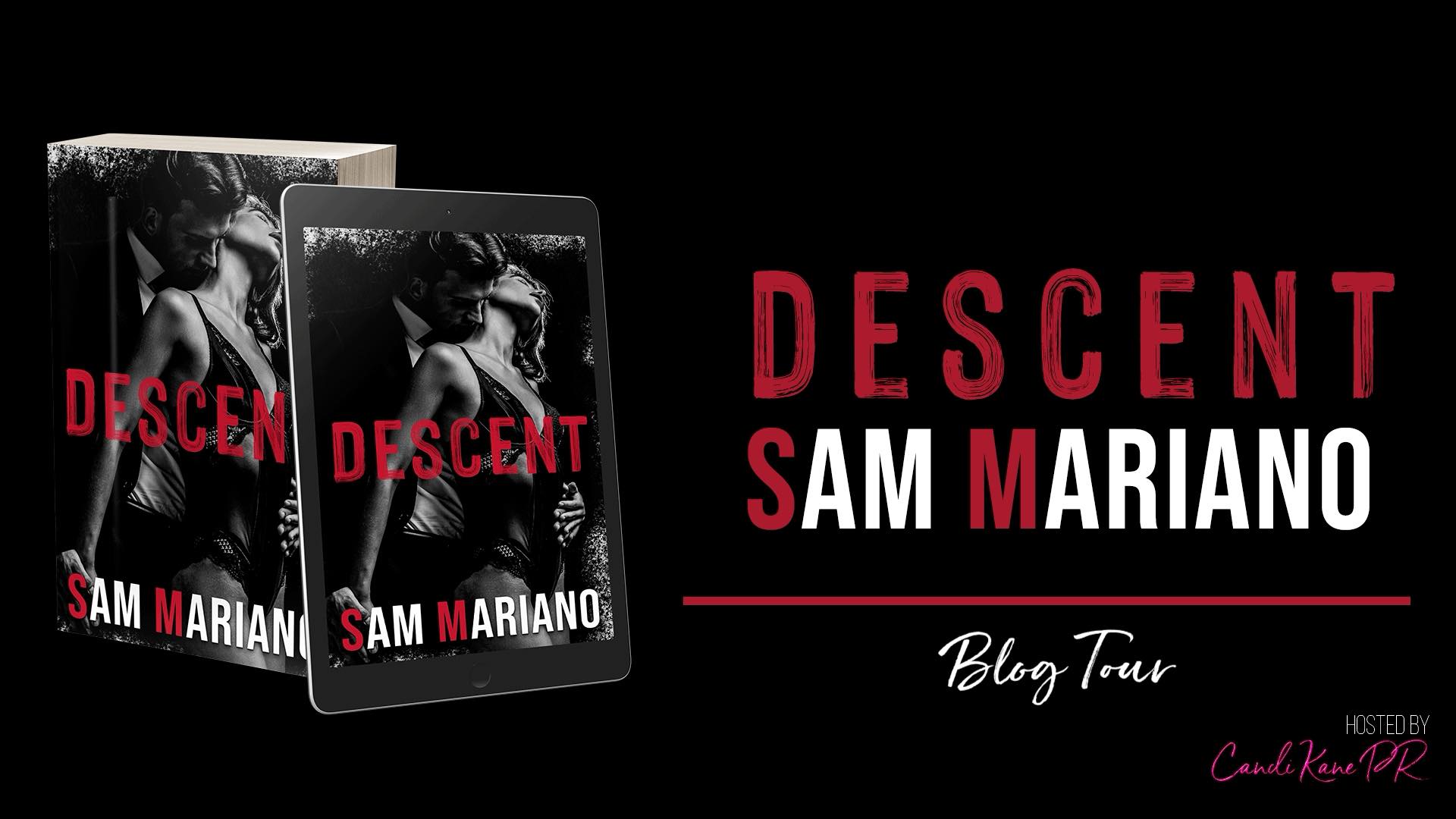 DESCENT: A Dark Billionaire Romance
(Black Heart Romance presents Heaven & Hell) by Sam Mariano
Release Date: December 30th
Genre/Tropes: Dark Romance with non-con/Billionaire Romance/Taboo Romance/Villain Romance
Black Heart Romance presents Heaven & Hell, a brand new taboo romance series by ten of your favorite best-selling authors!
Authors included are Darcy Rose, C. Hallman, J.L. Beck, Isabella Starling, Lucy Smoke, R. Holmes, Sam Mariano, Adelaide Forrest, Logan Fox, Vivian Wood & C.L. Matthews.
AVAILABLE NOW!!! FREE IN KU!
Amazon US: https://amzn.to/3sMoFNJ
Amazon UK: https://amzn.to/3mLKNE2
Amazon CA: https://amzn.to/3EMuRax
Amazon AU: https://amzn.to/3pFlJQJ
https://www.goodreads.com/book/show/59980218-descent
Heaven by Darcy Rose is a FREE prequel that gives you a taste of what's to come!!
FREE Prequel Heaven by Darcy Rose:
https://geni.us/blackheartdarcy
Blurb:
Calvin will do anything for me… except leave me alone.
We were strangers, as far as I knew.
He saw me once, but didn't introduce himself like he could have.
Calvin Cutler. Nice to meet you.
But there's nothing nice about Calvin Cutler.
He's ruthless and single-minded, and he zeroed in on me—a hapless target for his dark and twisted appetites.
In the depths of Hell, I first looked into his sinful brown eyes, felt the greedy touch of his demanding hands for the first time.
Not the last time, though.
He wanted more. So much more.
He wanted me, whether I wanted him or not.
Warning: Descent is a standalone dark romance with an unrepentant bad guy hero. This book is for readers who enjoy stories where the villain gets the girl. It is intended for adults only and contains subject matter some might find triggering.
About the Author:
Sam Mariano loves to write edgy, twisty romantic reads with complicated characters you're left thinking about long after you turn the last page. Her favorite thing about indie publishing is the ability to play by your own rules! If she isn't reading one of the thousands of books on her to-read list, writing her next book, or playing with her adorable preschooler… actually, that's about all she has time for these days.
Connect w/Sam:
Website: https://sammarianoauthor.wordpress.com
Facebook: https://www.facebook.com/sam.mariano.author/
Facebook Group: https://www.facebook.com/groups/292083204528925/
Amazon: https://www.amazon.com/Sam-Mariano/e/B00K45AJC0
Instagram: https://www.instagram.com/sammarianobooks
Twitter: https://twitter.com/Sam__Mariano
Bookbub: https://www.bookbub.com/profile/sam-mariano
Goodreads: https://www.goodreads.com/author/show/7375051.Sam_Mariano
My Review
Both tantalizingly toxic and deliciously depraved, Descent is like nothing else I have ever read before! Unquestionably unique, this f'ed up opposite of a fairytale will leave you awestruck and words will fail you. This story will make you question your sanity at times. Because you will fall in love with Calvin Cutler, the biggest anti-hero Sam has ever written! You will be floored at your ability to loathe and love simultaneously. But I assure you, you will fall for him. You might even hate yourself a little for it too. This story was maddening and that gave it such an addicting quality that I couldn't stop reading once I started. I mean let's just face it, Sam writes the alpha-asshole like no one else. I mean heavens to Betsy y'all! There are so many ways in which I found myself completely mesmerized yet turned on by the psychological torment Calvin put Hallie through.
I don't want to give any specific details about the book away as the entire plot line is one trigger warning after another and any specifics would all be spoilers and #spoilerssuck. There are warnings in the blurb though and if you want more specific details you can PM me for more in-depth details. Happy Reading Friends!!