Death Wish Blog Tour & Review
DEATH WISH (Deception Duet #2) by K. WebsterRelease Date: March 29thGenre/Tropes: Reverse Harem /Cinderella StoryAVAILABLE NOW!!!Amazon: https://amzn.to/3Jrv32yAmazon INTL: https://getbook.at/9g5OLbApple Books: https://apple.co/3MihKCZB&N: https://bit.ly/3IEElr9Kobo: https://bit.ly/3HiCwzaGoogle Play: https://bit.ly/3AFoXI8Start the duet with TRIPLE THREAT, book 1!!! dangerouspress.com/books/triple-threat
Add to Goodreads:https://www.goodreads.com/book/show/59971245-death-wish​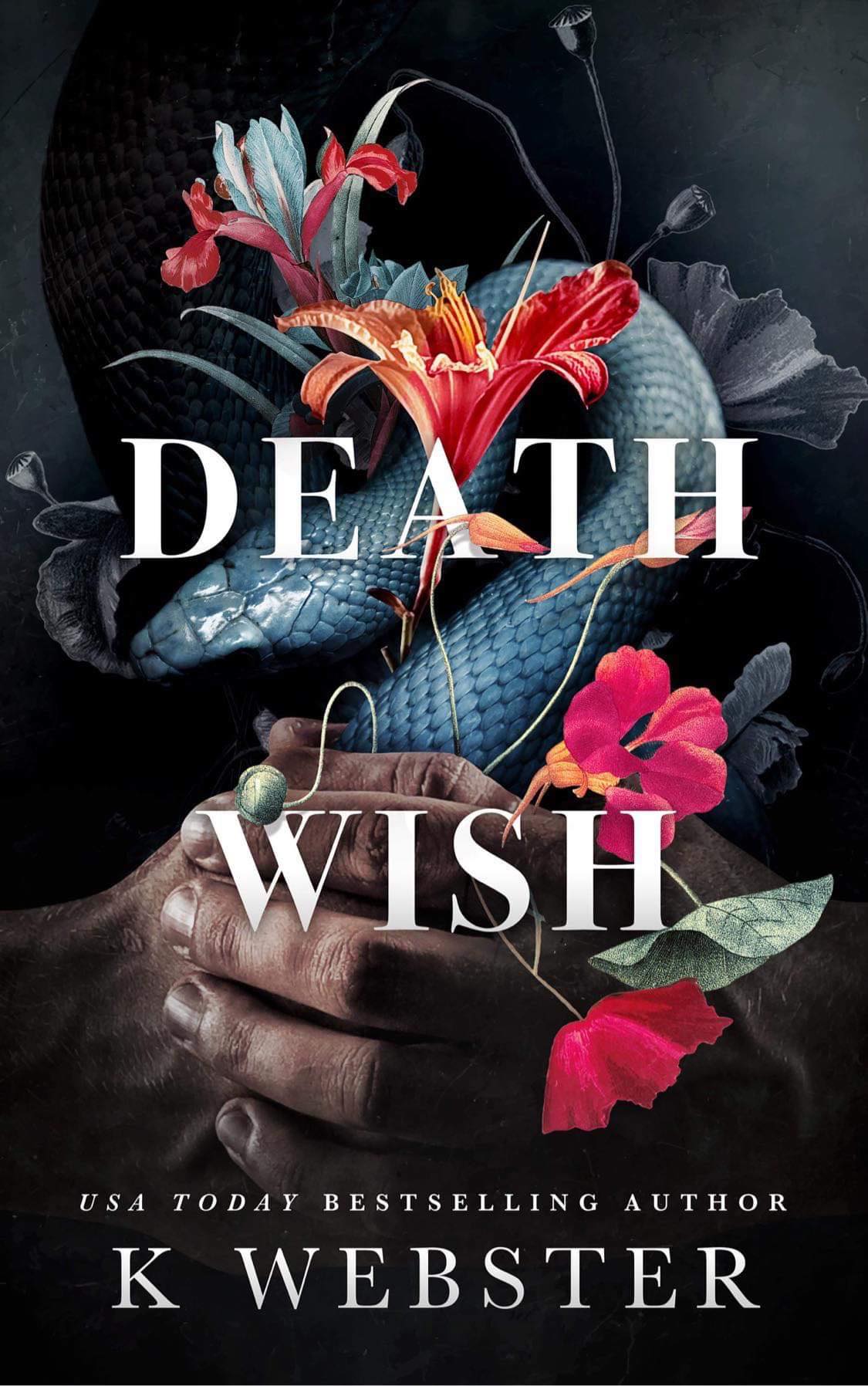 Blurb: All I wanted is for my little sister Della to be safe and happy. And maybe, in brief stolen moments, I dreamed of a happy ending for myself with a brown-eyed man. That hope has turned into sharp, bright fear. There's only survival now.I'm the daughter of a controlling and cruel billionaire, so I understand about power. But I find myself fighting anyway. I find myself testing them.I have claws and I bite. I'm not going down without a fight.It's like I have a death wish.
My Review
After picking up right where that epic cliffy left us hanging at the end of Triple Threat, Landry and Della's attempt to run away. We get to see the aftermath of just how Landry deals with the fall out of her revelations about "Ford Mann" 🤯and all the secrets "he'd" been keeping from her and just how far "he" is willing to go to have her under his "protection."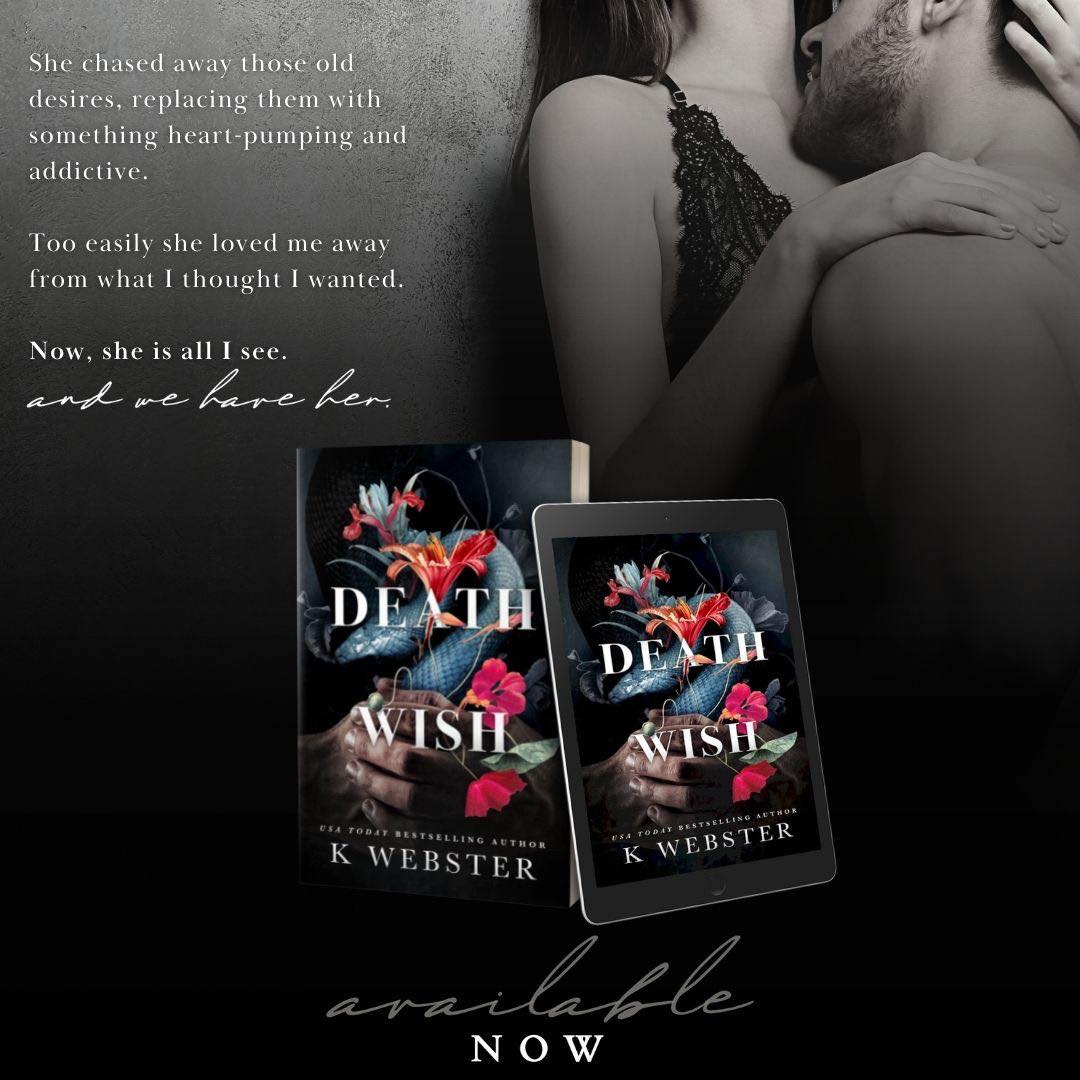 I love the transformation we have seen in these "Terror Triplets" Holy McMoly! 🥰😍They have legit went from detested to desired in my eyes. From loathed to loved. From unredeemable to redeemed. The way they are with Della melted this old gals heart. They way they are with Landry melted my under goods. Poof! Incinerated 💥them panties right off. HAWT DANG.🥵🔥🥵 They had this sweetly protective side we hadn't seen from them before and it was so hot. They were all still alpha AF in their own way but each was able to give her what she needed and be exactly what she needed him to be. 
This book had lots of mysteries that would finally begin to come to light. Questions you had from the first book would finally be answered and you will find yourself on the edge of your seat. It's quite the ride. You might have to look to some enemies for help or wonder if your friends are really friends or foe. You will worry if Landry and Della will be found and If so what will happen to them. But In the end you will discover the lengths in which those who truly love you will go to to protect you. My mind was in shambles with all the emotions running through it. But I loved every second!! Read this Phenomenally Fantastic Duet Today!! See why Landry, Sparrow,Scout,Sully, Della, and even Heathen get FIVE Stars⭐️⭐️⭐️⭐️⭐️ from me! 
About K. Webster:K Webster is a USA Today Bestselling author. Her titles have claimed many bestseller tags in numerous categories, are translated in multiple languages, and have been adapted into audiobooks. She lives in "Tornado Alley" with her husband, two children, and her baby dog named Blue. When she's not writing, she's reading, drinking copious amounts of coffee, and researching aliens.Connect w/K. Webster:Website:https://authorkwebster.com/ Facebook: https://www.facebook.com/authorkwebsterTwitter: http://www.twitter.com/KristiWebsterInstagram: https://www.instagram.com/authorkwebsterGoodreads: https://www.goodreads.com/author/show/7741564.K_WebsterBookbub: https://www.bookbub.com/authors/k-websterAmazon: https://www.amazon.com/K-Webster/e/B00JOJ86CWNewsletter Signup: http://eepurl.com/bllgoP