Just Like Heaven Review Blitz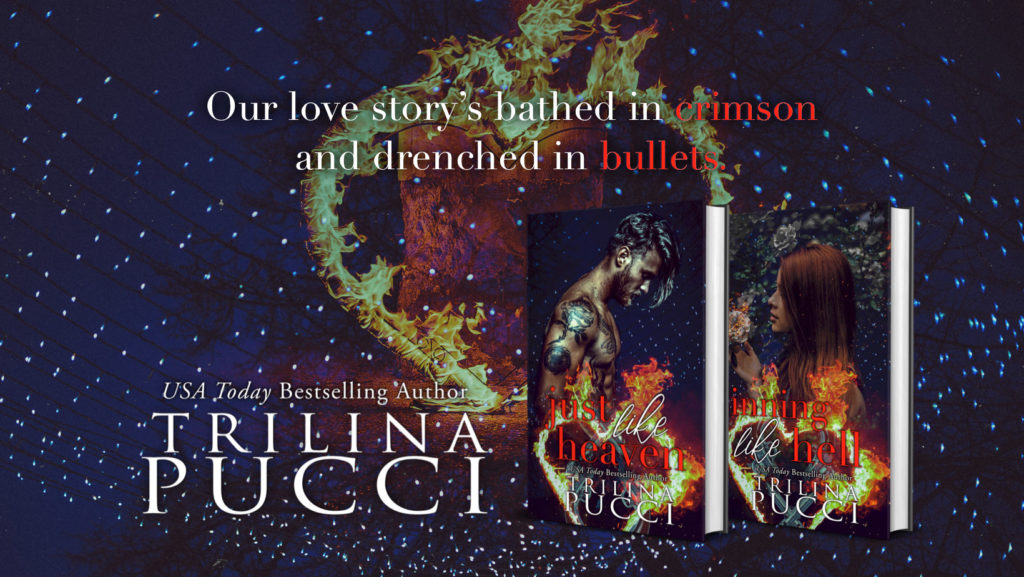 ❣️🌟 ℍ𝕠𝕥 ℕ𝕖𝕨 ℝ𝕖𝕝𝕖𝕒𝕤𝕖 🌟 ❣️
𝗝𝘂𝘀𝘁 𝗹𝗶𝗸𝗲 𝗛𝗲𝗮𝘃𝗲𝗻, 𝗕𝗼𝗼𝗸 𝟭 𝗶𝗻 𝘁𝗵𝗲 𝗛𝗲𝗮𝘃𝗲𝗻 𝗼𝗿 𝗛𝗲𝗹𝗹 𝗗𝘂𝗲𝘁 𝗯𝘆 𝗨𝗦𝗔 𝗧𝗼𝗱𝗮𝘆 𝗯𝗲𝘀𝘁𝘀𝗲𝗹𝗹𝗶𝗻𝗴 𝗮𝘂𝘁𝗵𝗼𝗿 𝗧𝗿𝗶𝗹𝗶𝗻𝗮 𝗣𝘂𝗰𝗰𝗶 𝗶𝘀 𝗟𝗜𝗩𝗘!! 𝗗𝗼𝗻'𝘁 𝗺𝗶𝘀𝘀 𝘁𝗵𝗶𝘀 𝗲𝗽𝗶𝗰 𝘀𝘁𝗮𝗿-𝗰𝗿𝗼𝘀𝘀𝗲𝗱 𝗿𝗼𝗺𝗮𝗻𝗰𝗲!
#𝟭-𝗰𝗹𝗶𝗰𝗸 𝘁𝗼𝗱𝗮𝘆!
BOOK BLURBHe's a criminal—an abomination. We're wrong in every way. If only I could've convinced my heart.His lips whispered promises of all the stars in the sky. I dreamt of a love that would last forever.We were gorgeously young and desperate for one another. But we're star-crossed.Fate had decided our course.Leaving us to cling to each other as we crumbled to ash. His need became possession. My innocence turned jaded.Our families declared war.All that remained was hate. But Calder was raised by wolves. The rules didn't apply.I was his until he said otherwise–for better or for worse. Our love story's bathed in crimson and drenched in bullets. Because sometimes, Romeo comes with tattoos, guns, and a taste for blood.
ADD JUST LIKE HEAVEN TO GOODREADS: http://bit.ly/JLH-GR
My Review
OMG friends. I am NOT Okay!! 😭 I am literally crying for book two. I need it like I need air right now. This book will go down as one of my favorite books EVER!!
Calder and Sutton's story part 1 is unlike anything I have ever read before. It's emotional and exciting and heartbreaking and frustrating and inevitable. Everything about them is perfectly made for the other, even though in their worlds they should never fit together. From the first look they never had a chance of denying each other though.
I don't want to give anything about the book away so I will just say you need to read it. All the secondary characters are amazing as well. Trilina has put her heart and soul into this book and it's so obvious because this book is so amazing. It's earth shattering, it will take over every emotion you have and will leave you breathless. You will not be the same after reading this book. You will be an emotional basketcase. So heed my warning. It is worth it though so read it anyway. Grab this amazing story hold on for dear life and fall in love with star crossed lovers Sutton and Calder! 😭⭐️🖤⭐️🖤⭐️🖤⭐️🖤⭐️🖤⭐️🖤😭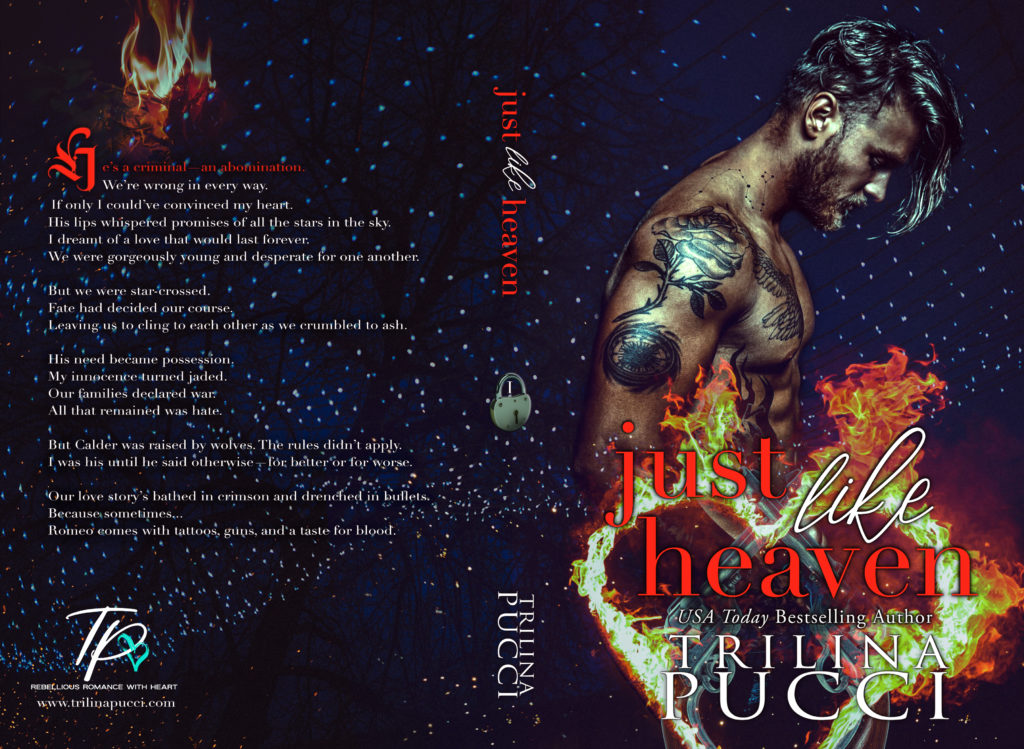 PURCHASE LINKS:Amazon Universal link: https://geni.us/jlhamazonAmazon US: https://bit.ly/JLH-USAmazon UK: https://bit.ly/JLH-UKAmazon CA: https://bit.ly/JLH-CAAmazon AU: https://bit.ly/JLH-AU
Pre-order Sinning Like Hell, releasing Nov. 4thAmazon Universal link: https://geni.us/slhduetAmazon US: https://bit.ly/SLH-USAmazon UK: https://bit.ly/SLH-UKAmazon AU: https://bit.ly/SLH-AUAmazon CA: https://bit.ly/SLH-CATEASER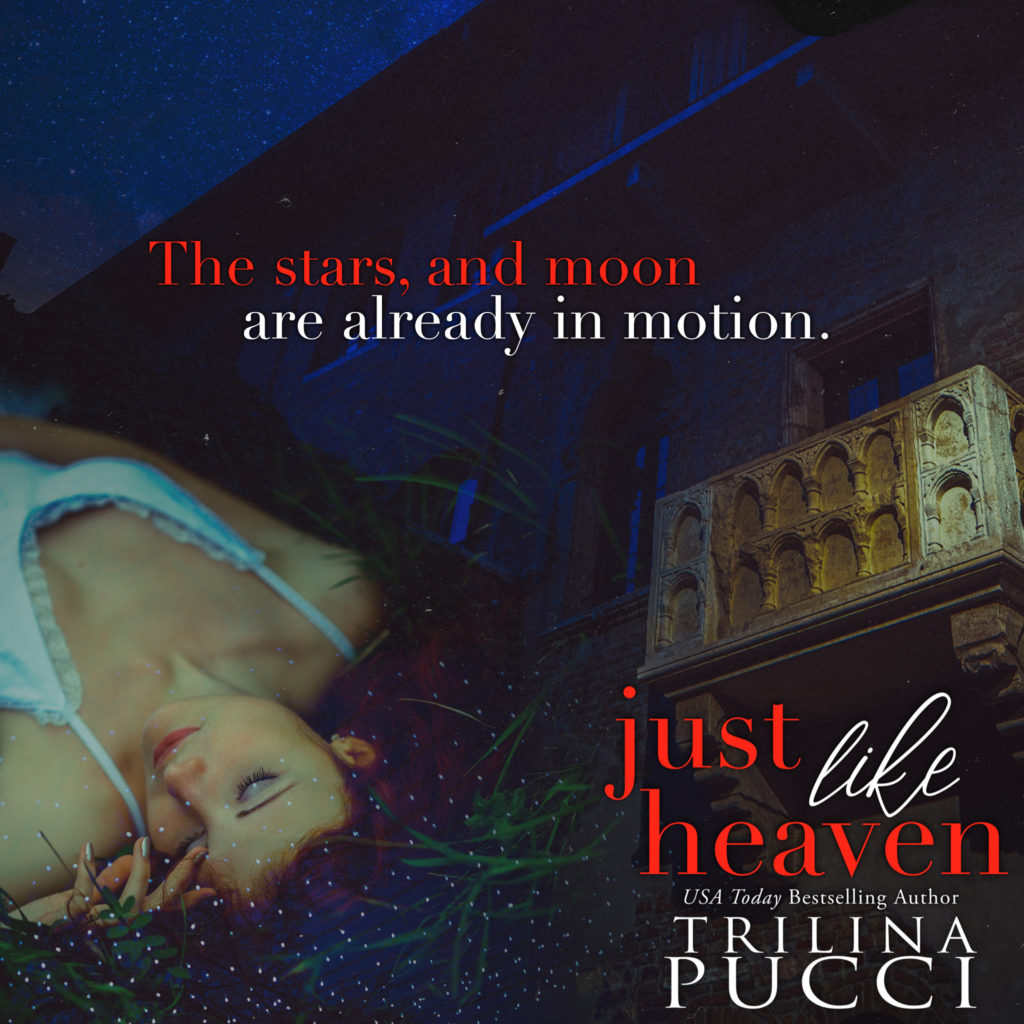 ABOUT THE AUTHOR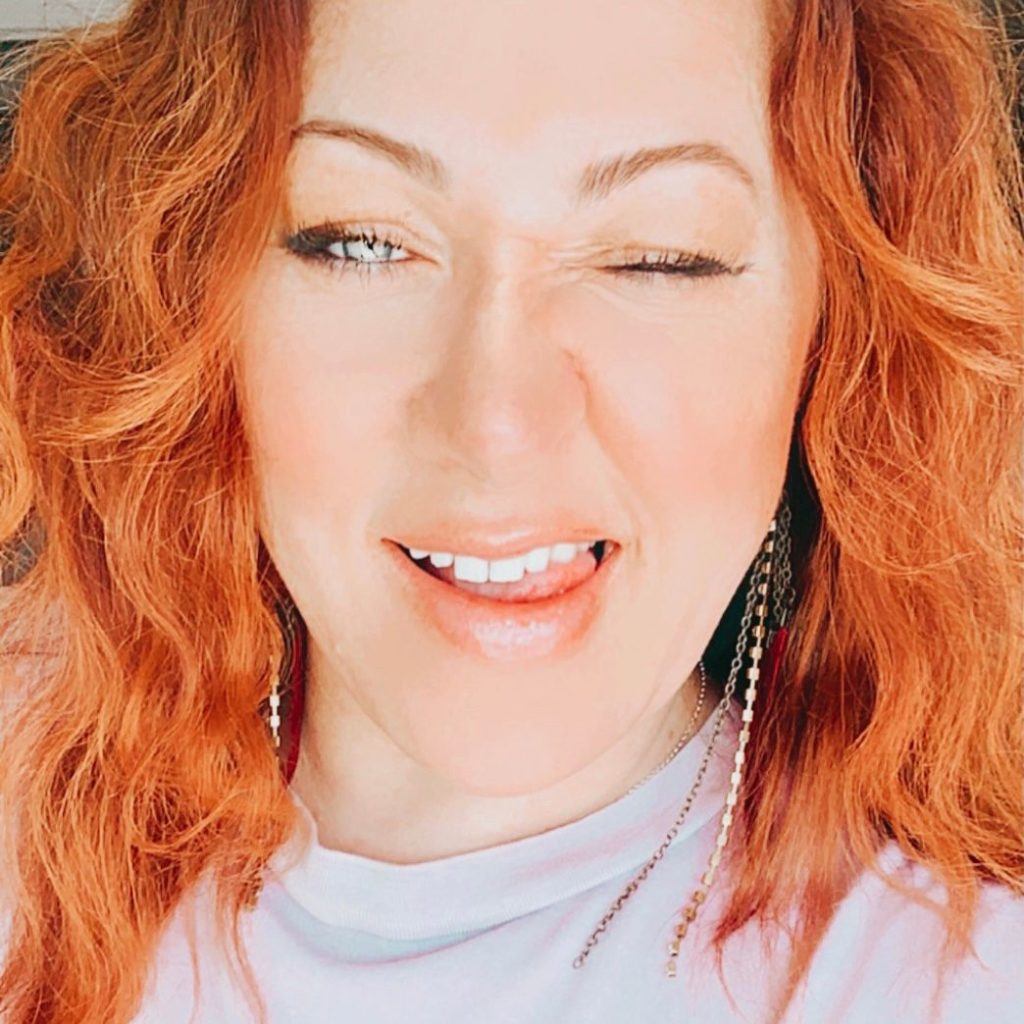 Trilina is a former professional dancer (you may have even seen her on the MTV Music Awards) and a USA Today Bestselling author who loves cupcakes and bourbon.When she isn't writing steamy love stories, she can be found devouring Netflix with her husband, Anthony, and their three kiddos. Pucci's journey into writing started impulsively. She wanted to check off a box on her bucket list, but what began as wish-fulfillment has become incredibly fulfilling. Now she can't see her life without her characters, her readers, and this community.She's known for being a trope defier, writing outside of the box and creating fictional worlds her readers never want to leave.AUTHOR LINKSNewsletter | Website | Amazon Author | Facebook | Instagram | Twitter | Goodreads | BookBub | FB Readers Group | Pinterest | Book+Main | TikTok