Sweet Little Lies Review Tour
🖤🖤 𝐇𝐎𝐓 𝐍𝐄𝐖 𝐑𝐄𝐋𝐄𝐀𝐒𝐄 🖤🖤
Sweet Little Lies, Book Two of J.D. Hollyfield's Dirty Little Secret Duet, is LIVE EARLY!
#1-Click today!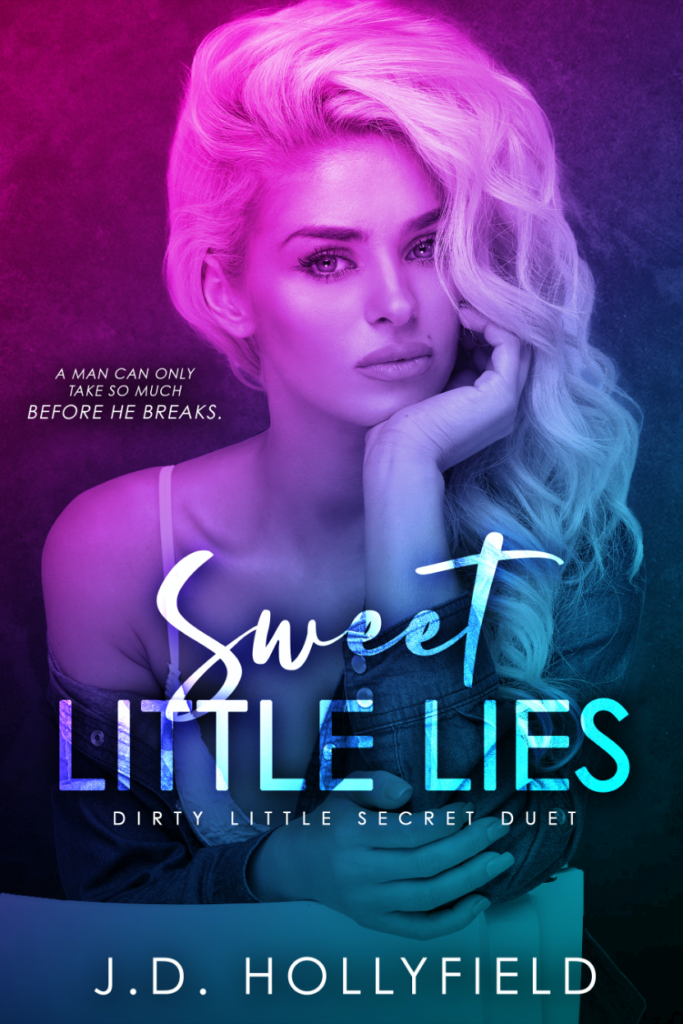 BLURB𝙃𝙚 𝙬𝙖𝙨𝙣'𝙩 𝙬𝙝𝙖𝙩 𝙙𝙚𝙨𝙩𝙞𝙣𝙮 𝙝𝙖𝙙 𝙞𝙣 𝙨𝙩𝙤𝙧𝙚 𝙛𝙤𝙧 𝙢𝙚. He was everything wrong in a man I was supposed to fall in love with. 𝙃𝙚 𝙬𝙖𝙨 𝙙𝙖𝙣𝙜𝙚𝙧𝙤𝙪𝙨. His eyes told me so. The words he tempted me with were simply sweet little lies to lure me in. And now…𝙄'𝙢 𝙩𝙧𝙖𝙥𝙥𝙚𝙙 𝙞𝙣 𝙝𝙞𝙨 𝙬𝙚𝙗 𝙤𝙛 𝙙𝙚𝙨𝙞𝙧𝙚 𝙖𝙣𝙙 𝙩𝙚𝙢𝙥𝙩𝙖𝙩𝙞𝙤𝙣.
#1-click SWEET LITTLE LIES, (Dirty Little Secret, Book 2) today!PURCHASE LINKSAmazon US: https://amzn.to/3mBc3lIAmazon UK: http://amzn.to/3pghQitAmazon AU: http://amzn.to/37Bc5G8:Amazon CA: http://amzn.to/3nO5I7GGoodreads: http://bit.ly/2SiraUy
My Review
Holy Hot Delicious and Dominating!! Gabriel and Hazel's story was sinful and sexy and everything I hoped it would be. While I caught the drift we would be getting this story between these two. Gabriel, best friends with Heath from Bad Daddy, and Heath's feisty and gorgeously off limits daughter, Hazel. With the drama that Heath and Violet's relationship causes I just knew this was bound to explode. FYI…You should probably read Bad Daddy first as the timelines run simultaneously for both stories.
But yes, yes, yes I was so excited for this book. I mean when the beast falls for the beauty, we knew we were in for a wild ride. I mean the fruit is always tastier when it's forbidden. This is a sinful and sexy forbidden dads best friend's romance.
It has some drama, a little bit of angst and lots of down and dirty delicious sexy times. 🔥🔥🔥🔥 I don't want to give anything about this book away. So I will keep it vague. This was a quick read and fans of taboo/forbidden should definitely give this duet a chance. Four Sinful, swoony and sexy stars.⭐️⭐️⭐️⭐️
#1-click BAD DADDY, (Dirty Little Secret, Book 1) today!
PURCHASE LINKSAmazon US: https://amzn.to/33QrkbS
Amazon UK: https://amzn.to/2JVPV87
Amazon: CA: https://amzn.to/3mWuyCe
Amazon: AU: https://amzn.to/37FzAMV
Paperback: https://amzn.to/3gsfQAj
Goodreads: https://bit.ly/39ED84E
TEASERS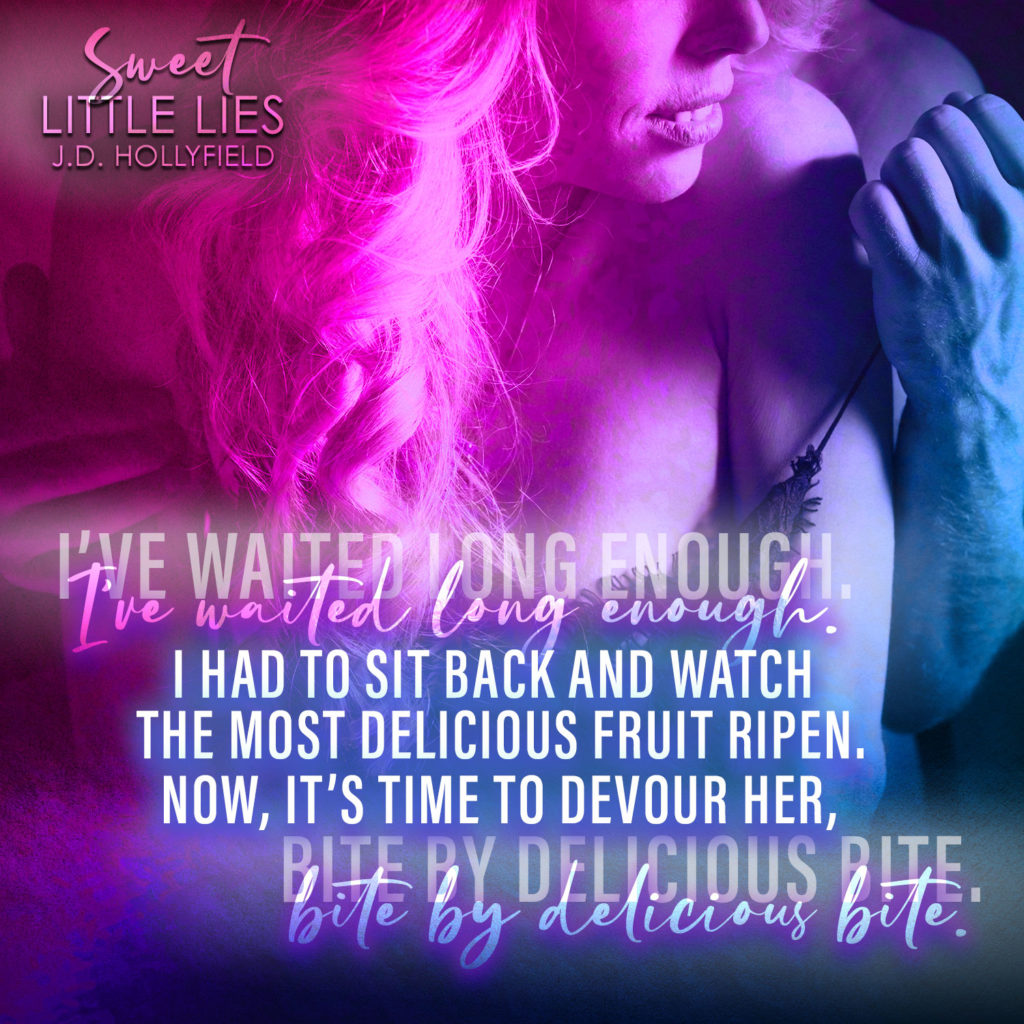 ABOUT J.D. HOLLYFIELD
J.D. Hollyfield is a creative designer by day and superhero by night. When she's not cooking, event planning, or spending time with her family, she's relaxing with her nose stuck in a book. With her love for romance, and her head full of book boyfriends, she was inspired to test her creative abilities and bring her own stories to life. Living in the Midwest, she's currently at work on blowing the minds of readers, with the additions of her new books and series, along with her charm, humor and HEA's.J.D. Hollyfield dabbles in all genres, from romantic comedy, contemporary romance, historical romance, paranormal romance, fantasy and erotica! Want to know more! Follow her on all platforms!AUTHOR LINKSTwitter: https://twitter.com/jdhollyfieldAuthor Page: http://authorjdhollyfield.com/FanPage: www.facebook.com/authorjdhollyfieldInstagram: www.intsagram.com/authorjdhollyfieldJoin Reader Group: http://bit.ly/1dGxSwlGoodreads: http://bit.ly/1vpfOZEAmazon: http://amzn.to/2g4iwJmBookBub: https://bit.ly/2uIz28JColor Street: https://www.colorstreet.com/nailenvybyjessica